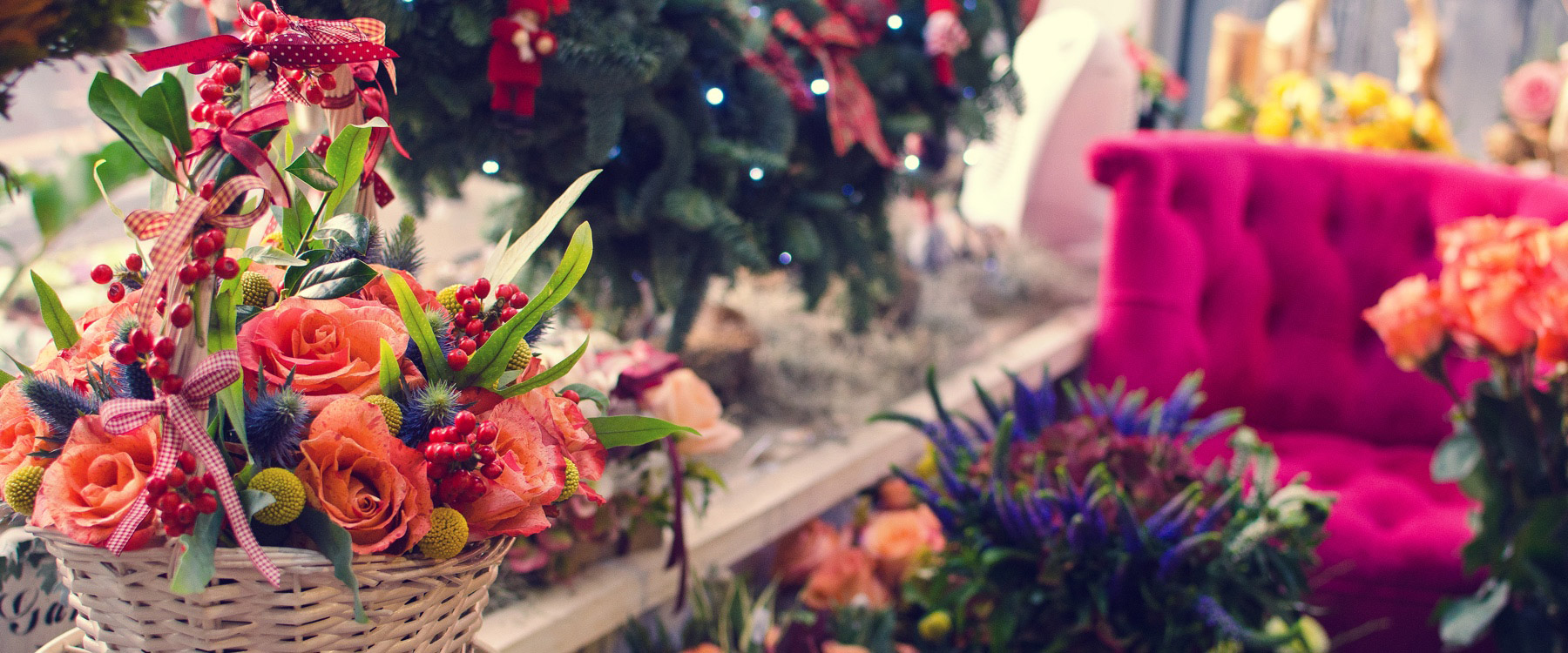 I want a WildFlower wedding! How does the process work?

Your experience with WildFlower starts by submitting an inquiry HERE.

We will check your date and if we are available, send you our interactive brochure. Our brochure lists popular wedding items and their typical price points. You can select the ones you are interested in, and the brochure also has spaces for you to fill in to tell us more about you, your beloved, and your beautiful wedding! Once you submit your brochure, we will return the first draft of your customized proposal.

If you are planning to retain us as your florist at this time, we will collect a $250 deposit to hold your wedding date. The entirety of this deposit is applied to your wedding floral order. Once your deposit is paid, we can discuss any adjustments you would like to make via electronic message or a phone call. Along with the next draft of your proposal, we will create a stunning photo board to help capture the look and feel of your event.

From this time until the wedding date, we are available to answer any questions and make adjustments to your proposal as needed. About two months before your wedding, we will do a "check-in" to make sure everything is good to go and we have all the information we need for our final design plan!
Are your wedding flowers affordable?

We specialize in helping our couples get the most impact from their floral investment, whether that budget is $1000 or $10000. Our reviews and feedback from couples consistently reinforce this. We find that our price ranges are competitive with other wedding florists in the Baltimore + Annapolis area; however our skills, experience, quality, creativity, energy, and the value we impart to our clients are unmatched!
Do you have a minimum?

We do not have a minimum order amount for wedding flowers. However, depending on your wedding location, we may require a minimum order amount for delivery and set-up services.

Most of our weddings fall in to one of the following types:

Pick Up / Drop Off / Bridal Party Only Packages: $300 - $1500
Delivery / Simple Set Up Packages: $2000 - $4000
Full Service Event Styling / Installation / Removal: $5000 - $10000
Do you offer set-up and removal?

Yes. Also, if you are trying to reduce your budget and have helping hands available, we can also pack your wedding florals safely to be picked up, or dropped off for you to set up yourself.
How do consultations work?

Consultations with our team are completely optional!

All of the information that would be collected in a traditional wedding consultation can be submitted electronically in our comprehensive floral brochure. You can shop from our robust menu of services and "pencil in" all the items you are considering (with all pricing completely transparent and provided up front). From here we can help you refine and finesse the plan until it reaches the right scope and budget for your event. We can chat on the phone, via email, or you can visit either one of our shops during business hours.

If you would like a more focused meeting with a senior floral designer, we can schedule that later in the wedding planning process as well.

We adore meeting our couples and do hope to see you in person at one of our stores. However, we have found over the past few years that many of our clients deeply appreciate and prefer being able to wedding plan in pjs from the comfort of the couch (we can relate!) Therefore, we are totally flexible and able to work remotely or in person.
Where do your flowers come from?

Our flowers come from near and far! We work with local growers and direct from the farm programs as much as possible. Many of our blooms come from Maryland, and even more are USA grown. We also work with wholesalers who ship in exotic blooms from all over the world.
Do you offer rental items or accessories such as arches, chuppahs, or candles?

Yes! While we believe that fresh flowers and foliage do most of the heavy lifting in making your event truly stunning, we offer candles and stylish flower vessels to compliment the flowers and overall event design.

We have a variety of arches for ceremony styling as well as different risers to elevate centerpieces and other arrangements.

How do I know what flowers will be in season for my wedding?

There are many types of flowers that are available year-round. Examples of this include popular wedding selections such as roses, orchids, and hydrangea. Some flowers are in season only a few short months or even weeks out of the year. Examples of these include peonies, anemones, sweet peas, lily of the valley, and dahlias. We want you to LOVE your wedding flowers. Even if a specific type of flower you are hoping for isn't available, we are committed to making your arrangements just as fabulous and will find the perfect substitutes. Additionally, we are always watching our growers for the most stunning flowers in peak bloom. We will include the flowers that are looking their absolute best on your wedding day.
What design styles are your specialty?

With our diverse team of skilled and experienced floral designers, we can design in any style! Our true speciality is helping wedding couples to find the intersection of their budget and wedding floral vision, and then creating the most impact within that scope of work.
Can I DIY my wedding flowers instead?

Yes! If you are interested in this, please compose a list of the types and quantities of flowers and greenery you will need and send it to us so we can help to source and price it for you. You can also check out our bulk flowers available here!

Everyone and anyone can (and should!) be the maker of their own floral creations. However, we cannot recommend in good faith that you undertake your first major floral DIY project on your own wedding day. Please make sure you have lots of time, space, cool storage, and extra hands on deck and give yourself time to practice!
Can you send me more information?

Yes! Please click HERE to get in touch, or send an email to events@wildflowermd.com and we can let you know if your wedding date is available and send you a brochure of our services and pricing.