Favorites in Design Classes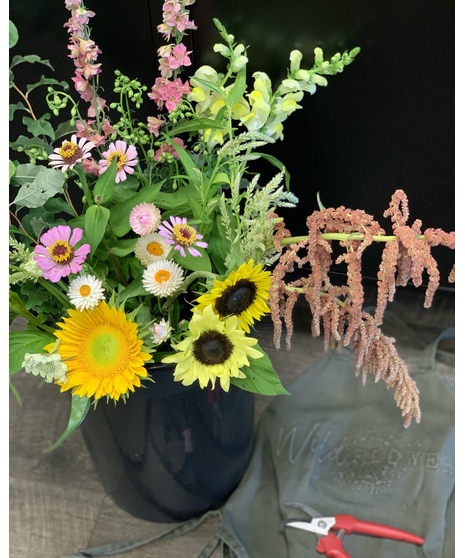 About

Design Classes
WildFlower in Maryland is not just a store; it's a place where creativity blooms and this is especially evident in their design classes.
These classes are an absolute delight for anyone passionate about floristry or design. Held in the heart of this floral haven, they offer a unique opportunity to learn and explore the art of floral arrangement and design. What makes these classes even more special is the hands-on experience they provide. Participants get to work with a wide array of fresh, seasonal blooms and learn the secrets of creating stunning arrangements that truly stand out.
But it's not just about learning; it's also about having fun. The atmosphere in these design classes is wonderfully convivial and casual. The instructors are not only knowledgeable but also passionate about what they do, making the learning process enjoyable and engaging. Plus, the camaraderie among fellow attendees adds an extra layer of enjoyment. There's a shared sense of excitement as participants dive into the world of design, swapping tips and stories while crafting their own masterpieces. So, whether you're a seasoned florist looking to hone your skills or simply someone who wants to explore the world of floral design in a relaxed and enjoyable setting, WildFlower's design classes are an experience that promises both education and fun in equal measure.
A Word from Our Customers