Memorial Day is a somber occasion on which we pay tribute to the brave soldiers who sacrificed their lives for our country's safety. As we observe this federal holiday, let us take a moment to remember and honor those who made the ultimate sacrifice to protect our freedom and democracy. Let's also reflect on the tangible ways we can commemorate the occasion, drawing on historical traditions rich in meaning and symbolism.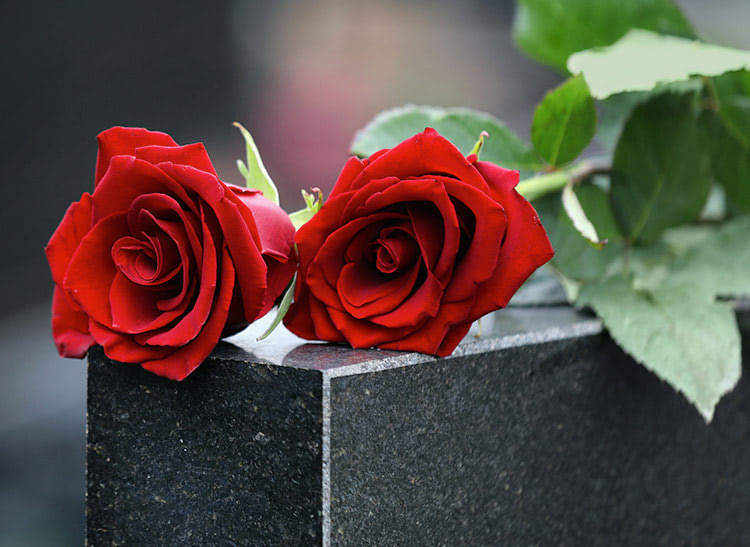 What is Memorial Day?
Memorial Day is observed annually on the last Monday of May to honor the soldiers who passed while serving the United States. Its origins can be traced back to the Civil War when people began decorating the graves of fallen soldiers with flowers and flags. This day was initially referred to as Decoration Day and was officially recognized by the federal government in 1971 as Memorial Day.
Memorial Day is Different From Veteran's Day
While both Memorial Day and Veterans Day are national holidays that honor those who have served in the United States military, they have distinct meanings and traditions. Veterans Day is celebrated each year on November 11th and is an occasion to recognize and honor all veterans, both living and deceased. This holiday originated as Armistice Day, marking the end of World War I on November 11, 1918, and was officially declared a national holiday in 1938. In contrast, Memorial Day is an occasion to honor the brave soldiers who made the ultimate sacrifice for their country. It is a solemn day of remembrance.
The Significance of Flowers on Memorial Day
Flowers have always played a crucial role in paying tribute to these brave soldiers. From the red poppies in Flanders Field to the patriotic bouquets laid at the grave sites of the fallen, flowers are a powerful symbol of remembrance and respect. They offer a tangible expression of our appreciation for the soldiers' courage and sacrifice, reminding us of the human cost of war and all it takes from us.
Ways to Remember
There are many ways to remember the fallen soldiers on Memorial Day; one is to visit the cemeteries and memorials where they are buried. It is traditional to lay flowers and wreaths on their graves, and some participate in organized ceremonies. Be sure to check with the cemetery and ask if any items are prohibited.
Wearing flowers is another beautiful way to commemorate the occasion. Whether you choose to wear a corsage, a flower crown, carry a bouquet, or pin a poppy to your lapel, your floral tribute will show your respect for those who have given their lives in service to their country.
Many communities around the U.S. also hold Memorial Day parades. These events often include veterans, active-duty military, and other patriotic groups, along with marching bands and floats. It is also custom to fly the American flag at half-mast on Memorial Day as a sign of respect, and at 3:00 PM, observe a moment of remembrance. Taps is often played at this time.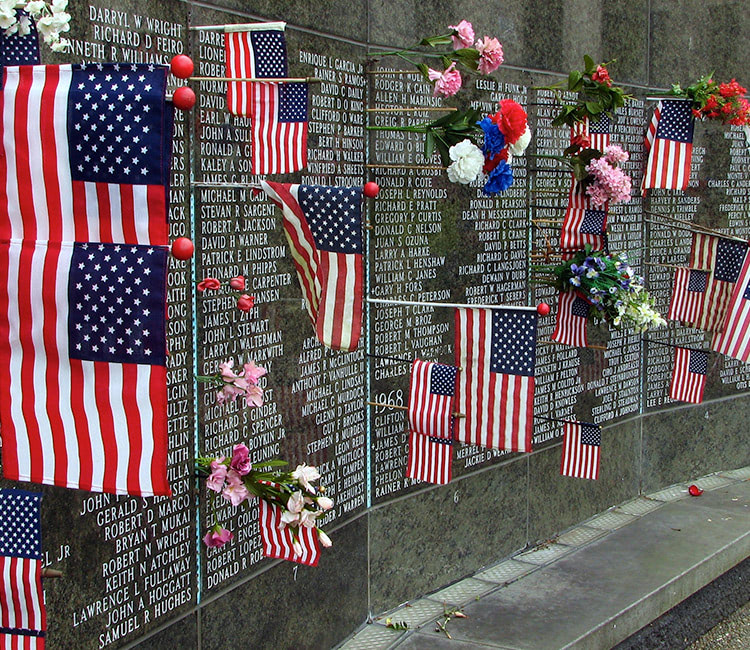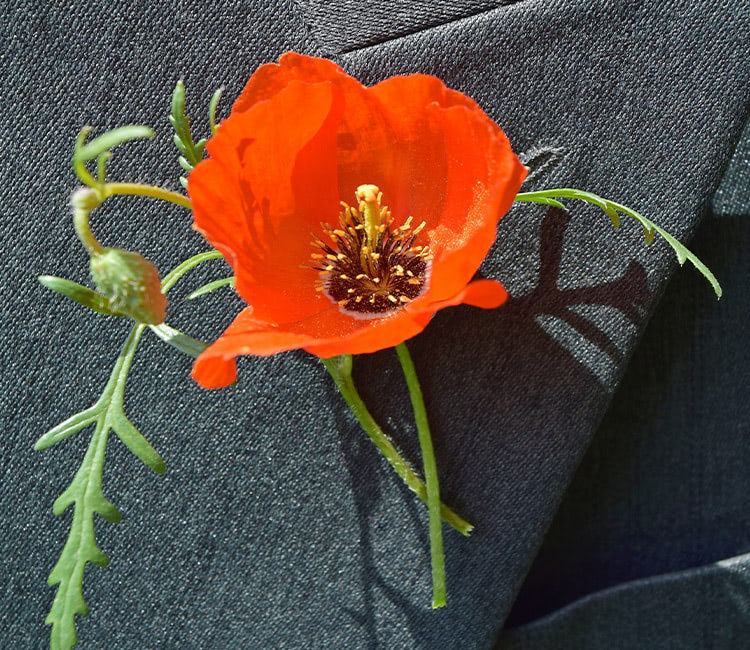 Poppies and Their Significance on Memorial Day
The tradition of wearing poppies to honor fallen soldiers originated in the aftermath of World War I, with the publication of the poem "In Flanders Fields" by Lieutenant Colonel John McCrae. The poem describes the sight of poppies growing in the fields of Flanders, a region of western Belgium that was the site of some of the bloodiest battles of World War I. McCrae's haunting lines, "In Flanders fields the poppies blow / Between the crosses, row on row," captured the sense of loss and sacrifice that characterized the war.
In the years that followed, wearing poppies on Memorial Day became a tradition in many countries, including the United States. The American Legion adopted the poppy as its official symbol of remembrance in 1920, and since then, millions of people have worn poppies on Memorial Day.
Patriotic Flowers for Memorial Day
When choosing patriotic flowers to honor Memorial Day, it is essential to consider their symbolism, the traditional colors associated with the occasion, and how they can be used. For example, red roses can be used in wreaths, in bouquets, or as a single stem to place at the graves of fallen soldiers.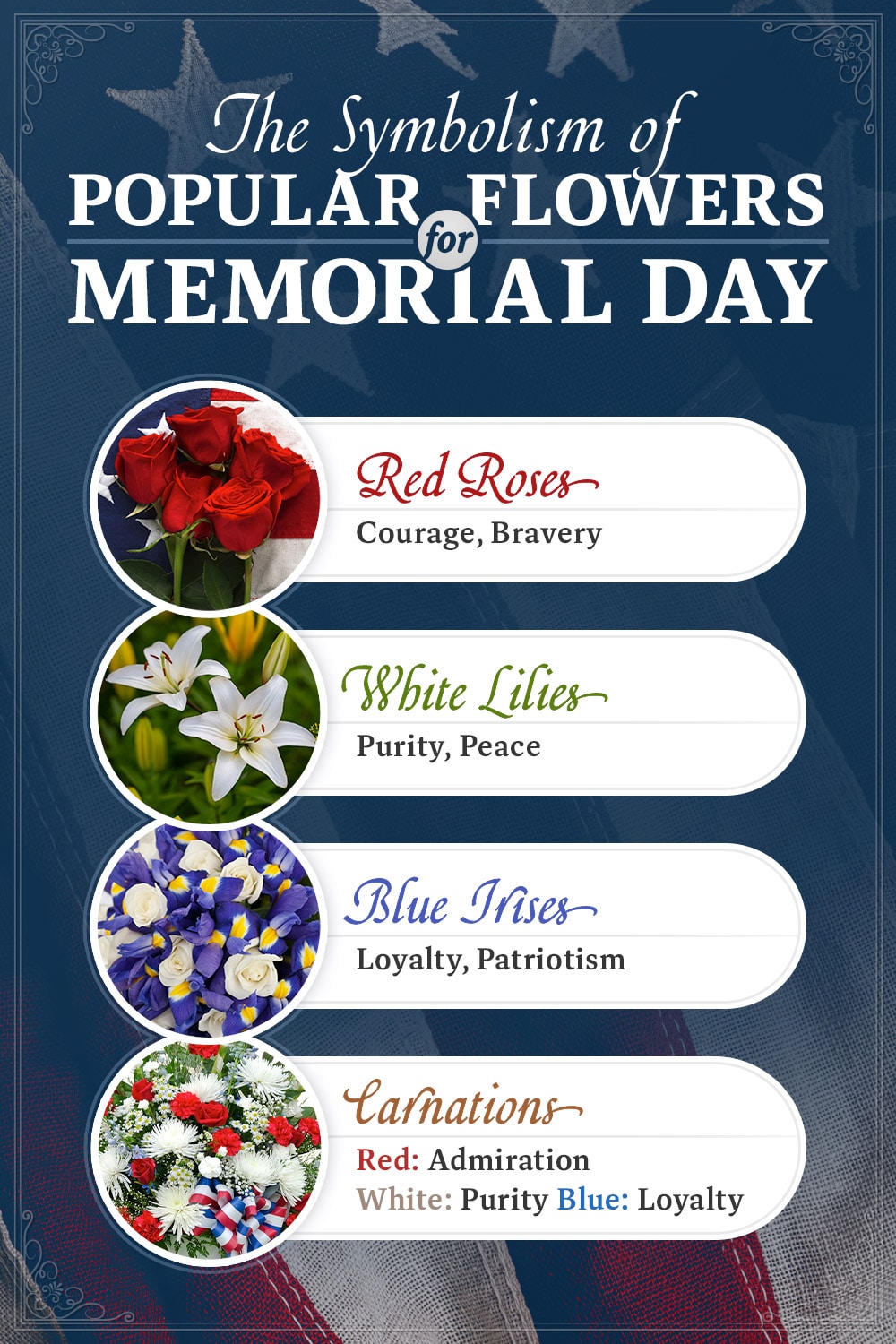 Memorial Day is an important day to remember and honor the brave soldiers who gave their lives for this country. Flowers play a significant role in paying tribute to these heroes and expressing our sincere gratitude for their sacrifice. By choosing appropriate flowers and participating in Memorial Day events, we can honor these soldiers' legacy and remember their heroic acts of service.